The members of the IRELS network awarded at the CIJ awards
Axi Immo & 108 agency rewarded at the CIJ awards
Published on January 16, 2019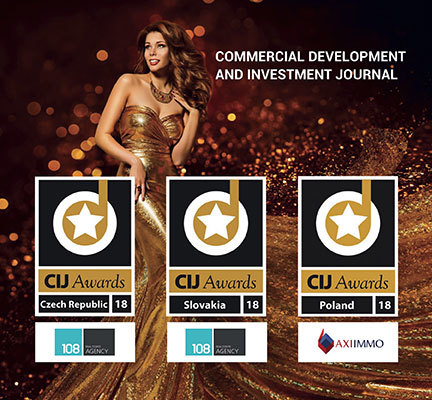 A wide-ranging end of 2018 for the IRELS network launched a few months ago by Laurent Sabatucci, CEO of EOL, with two of the network's partners, Axi Immo in Poland and 108 Agency in the Czech Republic and Slovakia, winning awards at the prestigious CIJ Awards evenings for companies that have distinguished themselves by their dynamism and know-how in the real estate market.

Axi Immo and 108 Agency received the award for the best broker of the year in their respective countries. The 2 founding managers also received personal awards for their leadership. The IRELS network of 18 offices in Europe is due to be expanded soon with the arrival of new partners, in particular in Switzerland.

The founders of the IRELS network will hold their first convention at the start of January in Paris to define the development strategy for the coming years with the ambition of becoming the only international network specialized in logistic real estate. The Group wants to provide a global real estate solution while offering short decision-making circuits with a single entry point for the customer.

Initial reports are very encouraging as several real estate projects for major customers are currently being discussed between the partners.