AXI IMMO and 108 AGENCY led Global Reach Logistics to enter Poland
International 3PL provider occupies 11,680 sqm at Prologis Park Poznan
Published on August 3, 2021
GRL is an ecommerce 3PL partner providing comprehensive, integrated supply chain and fulfilment solutions to online retailers throughout the UK, US and Europe. The company's vision is based on sourcing raw materials, manufacturing products, and distributing finished goods to enable customers to meet their goals.
"We look forward to expanding our logistics solution into Europe and operationally expanding our business. The opening of the new Poland site was a logical approach to meet current customer demand, offering a strategic location with access to major transport links, connecting Eastern Europe with the West. We look forward to building on the growth of the business and creating an optimised solution for eCommerce retailers" comments Henry Qi, Managing Director at Global Reach Logistics
"Due to the current climate, customers were looking for a solution post-Brexit. This facility will allow retailers to meet their customers around the globe," says Harry Johnson, Sales and Marketing Director at GRL. "It is a vital time for the business to grow, and we are thrilled to welcome employees to our team with the expansion of this facility."
Thanks to the AXI IMMO and 108 AGENCY presence in the IRELS network, the lease transaction was successful. The organisation aims to develop cooperation and implement international logistics projects for clients of affiliated companies. Both AXI IMMO and 108 AGENCY have been members of the IRELS network since the network was established in 2017.
"The entry of Global Reach Logistics to Poland is successful cooperation within the international organisation IRELS and our local cooperation with the Czech company 108 AGENCY. The client was looking for a large, logistically well-connected space, preferably available immediately or in warehouses under construction but with a short delivery time. As a result of the analysis and presentation of several options for development on the Polish market, Global Reach Logistics decided to accept Prologis Park Poznań and occupy 100% of one of the available buildings," said Piotr Roszkowski, Associate Director, Industrial & Logistics, AXI IMMO.
"Global Reach Logistics is a long-standing 108 AGENCY client, who has decided to develop its operations in another European market. Without any doubt, we decided to recommend AXI IMMO as our experienced partner and expert on the Polish warehouse market, which is also an IRELS member," adds Jakub Holec, CEO, 108 AGENCY.
A-class logistics center Prologis Park Poznań
"Prologis Park Poznań met our client's key requirements, providing a strategic location that will support its growth in Poland by offering modern logistics space available for immediate occupation. I am confident that Global Reach Logistics will be pleased to discover further strengths of our park in Poznań, and we look forward to future collaboration," concludes Damian Zdunkiewicz, Leasing Manager, Prologis.
Prologis Park Poznań is a modern logistics centre of four warehouse and office buildings with over 43,000 sqm A-class space. The distribution park has an excellent connection with the A2 motorway, which is accessed via the nearby S11 expressway – Poznan's eastern bypass and a route to the south of Poland. The DK92 national road runs directly by the park, leading in all major directions – north to Szczecin, west to Germany and south to the Czech Republic. The well-developed transport infrastructure and wide manoeuvring area create favourable conditions for the development of companies from the logistics sector.

ABOUT AXI IMMO
AXI IMMO offers commercial real estate advisory services in the areas of leasing and management of office and industrial space as well as acquisition and disposal of real estate assets and development land. The company also offers B2B and B2C supply chain management services. AXI IMMO's biggest advantage is combining international standards of service with a thorough knowledge of the local market.
AXI IMMO received the award for the Best Local Agency in 2012, 2013, 2014, 2015, 2017, 2018 and 2019 and the Best Team for the industrial sector in 2016 and 2017 in the prestigious CiJ Awards organised by the CEE CiJ Journal magazine.
ABOUT GRL
Global Reach Logistics (GRL), a third-party logistics provider, introducing a modern approach to fulfilment. Facilities located in the UK and Europe, GRL help businesses to grow and fast, with our ability to process thousands of orders daily. At GRL, your business becomes our business. Partnered with the world's leading couriers to provide a logistics solution at a desirable price.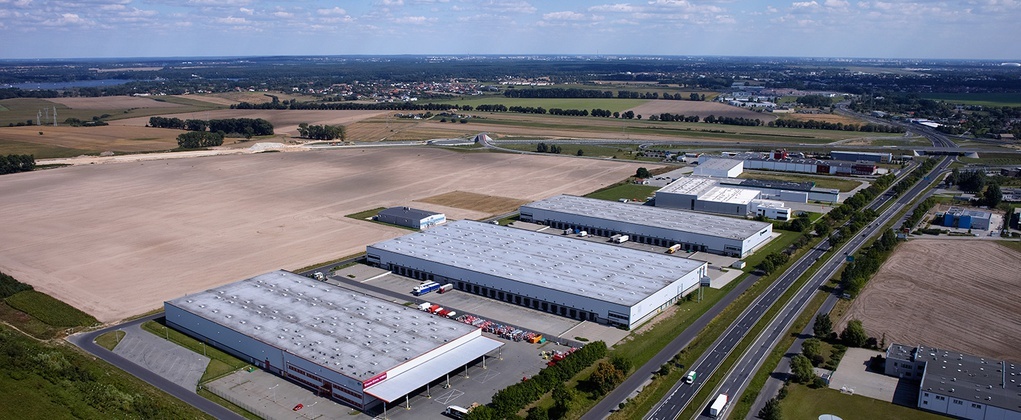 108 AGENCY is a real-estate consulting agency which has been exclusively focused on commercial properties since 2009. Since its founding it has sold and rented more than 7 million square meters on the Czech, Slovak and Hungarian markets. Clients turn to 108 AGENCY for leasing and sales brokerage, investment and marketing advice, and property management.
Awards received by 108 AGENCY: 2020 CIJ Awards in the category Best Warehouse Real Estate Agency, 2020 & 2019 HOF Awards in the category Best Warehouse Real Estate Agency, 2019 CIJ Awards in the category Best Warehouse Real Estate Agency, 2018 CIJ Awards in the categories Best Warehouse Power Broker Team and Best Real Estate Leadership and 2017 CIJ Awards in the categories Best Warehouse Power Broker Team and Best Warehouse Lease.